Cook Stars
Description
Through our Cook Stars team of franchisees, we have distributed thousands of The Fed Line Project recipe cards to food banks throughout the UK. We have also collected food bank donations through classes from our wonderful customers and taken those along to local food banks.
---
National Lottery funded grant
Description
We have recently been very fortunate to receive a National Lottery funded grant which we are now able to use to fund or subsidise cookery classes as well as to fund our 'ingredients tool kits' along with a set of 20 recipe cards.
---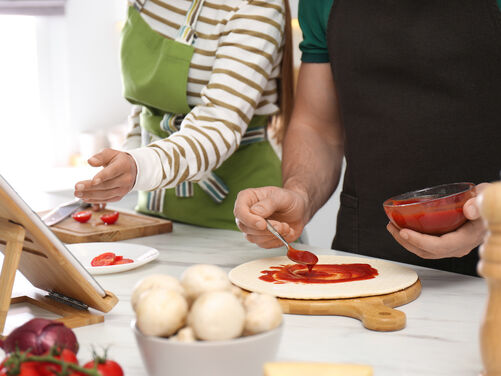 Cookery Courses
Description
We have developed cookery courses that can be booked in person as well as over Zoom.
---
Working with different communities
Description
We have been running several sessions and getting wonderful feedback! As well as everyone enjoying the cooking, we've been told about how the sessions have been bringing people in the community together too!
---